Process
At Radixos we deliver clear, customized solutions. We evaluate every aspect of the project and consider its impact on people, processes, technology and culture. We engage our clients in an inclusive manner as we balance diverse needs. We understand the importance of each project and the expertise we require to implement each plan.
The primary tool we use to manage our projects is the Radixos Project Center. Project Information is accessed via any computer with an internet connection. Once logged in, clients are on-line with up to date information, specifications and reporting capabilities. The reporting interface allows exporting data to Microsoft excel and PDF files for easy distribution to client staff or project team members.
Equipment, Technology & Furniture is the second largest cost of a project, after construction. Specialized expertise is necessary to provide options and to implement the best solutions. We map scope, schedule and budget at the beginning of each project. This takes form in the database and we often represent this graphically, making the complex requirements easily understood, and with the data, easily sortable and tabulated.
As part of our overall customer services, Radixos provides this project center at no additional cost to our clients (includes an unlimited amount of users and requires no licenses or hardware).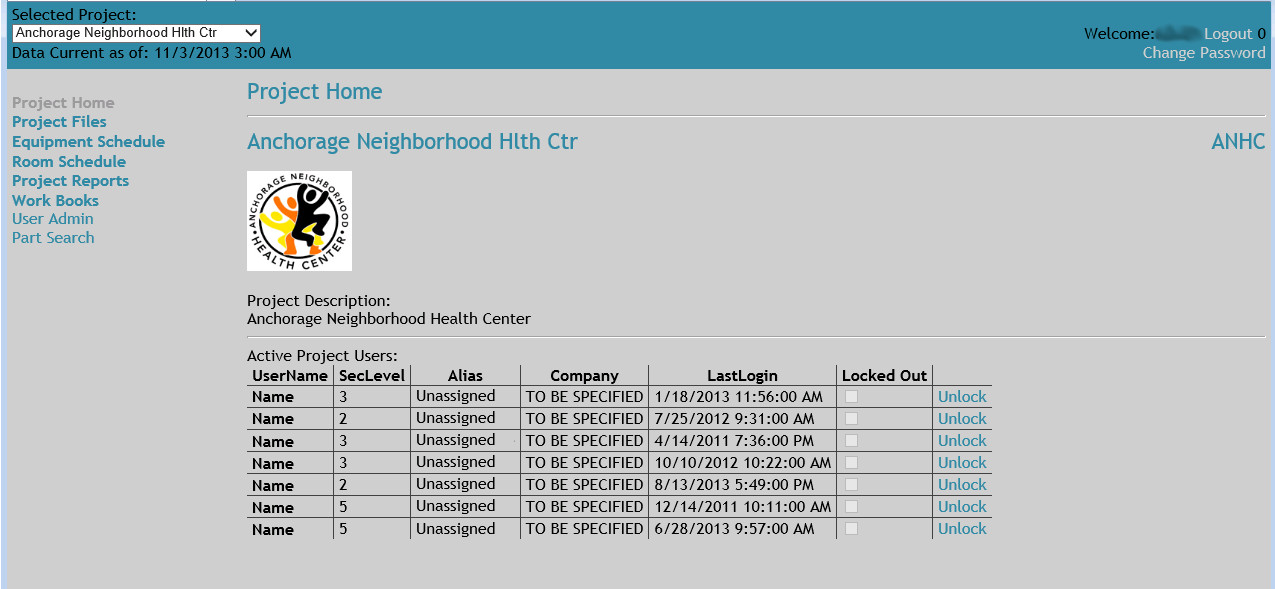 Project Center
Radixos' database application is an optimal management tool for complicated construction, expansion, relocation and renovation projects. We are firmly committed to providing the latest technology to fulfill client project requirements as well as to ascertain the most convenient method for access to project information. At Radixos, we understand that one process does not work for every client, so we will work to assist in timely and secure access to critical project information.
The Radixos Project Center Features:
Allows access from anywhere with a web connection
Easy to use, nice, clean graphical interface
Completely in-house
Project lists of rooms, items, manufacturers and cost estimates
Simple look-up features, sortable fields
Attachments for specifications quickly downloadable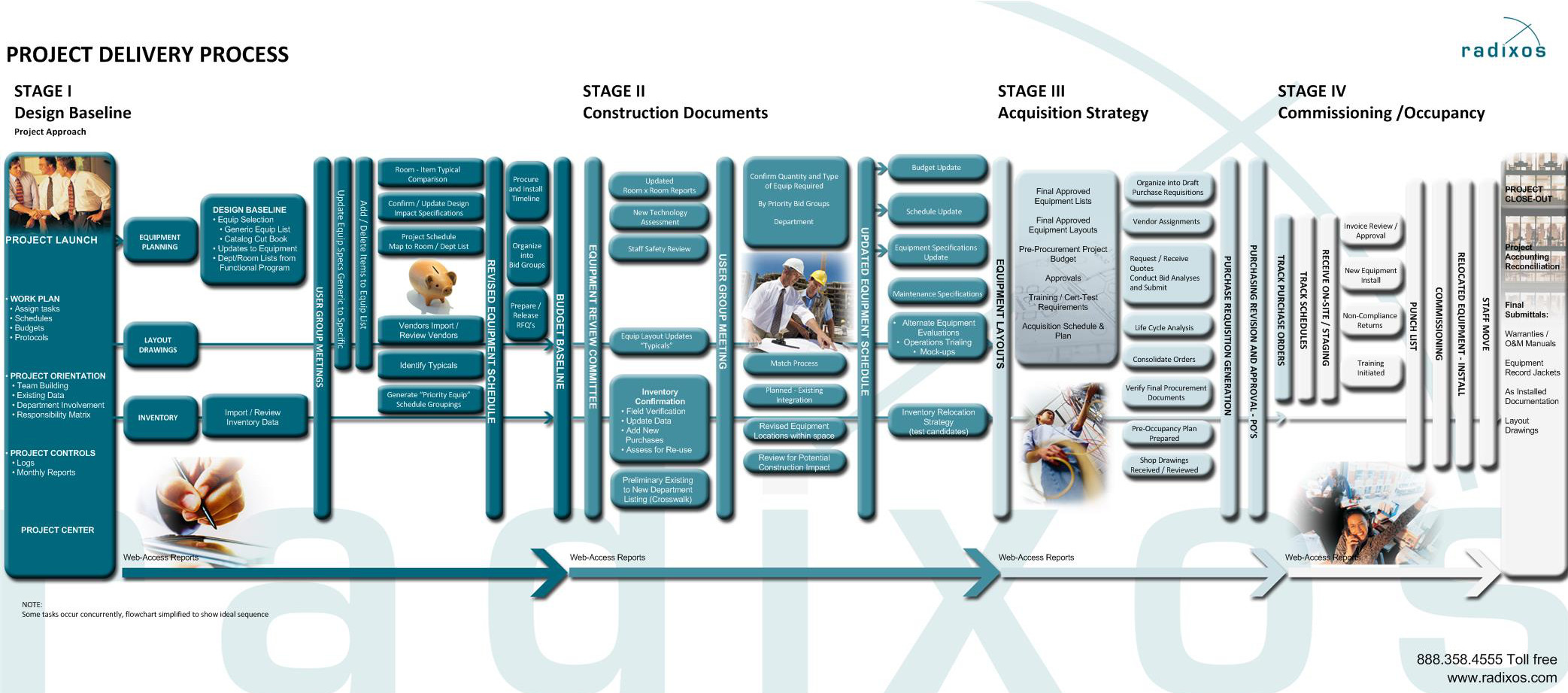 Integrated Services
Our database is an extensive FF&E system customized for each project. It allows our experienced staff to efficiently plan, procure and perform the full range of services concurrently. We have the ability to integrate all project phases at the commencement of services, including populating a project, developing a room by room listing of planned items and equipment with supporting catalog cuts and datasheets, along with anticipated budgets.
Radixos is flexible and creative, designing and programming our own database. We own it. It is not rented or owned by a third party and is available for our client's use.
Budget Development
Architectural Space Planning
Equipment
Furniture Specifications
Relocation Planning / Management
Requisition and Purchase Orders
Delivery and Vendor Coordination
Acceptance Testing / Staff Training