Corrections
Corrections healthcare and rehabilitation projects are a component of Radixos' portfolio. We have provided medical equipment planning, procurement, installation, training and activation services for many types of correctional health facilities ranging from outpatient programs, intensive care units, mental health crisis beds to housing, vocational and support facilities.
Equipment & Furnishings Planning
Financial / Capital budget information
Provide guidance on equipment planning methods and process as it relates to the infrastructure requirements of the correctional healthcare setting
Familiarity with and understanding of the various patient / staff safety requirements
Provide complete equipment listing for defined spaces indicating new and existing equipment
Provide drawings and specifications suitable for detailed design/layout on a room type (1:50 scale) and room by room (1:100 scale)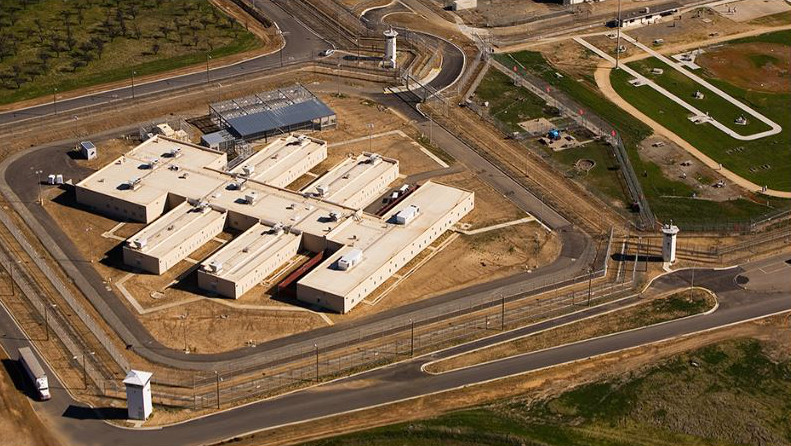 The California Department of Corrections and Rehabilitation (CDCR) 64 bed inpatient Mental Health Treatment facility at California Medical Facility, Vacaville, CA. Radixos provided FF&E services on this LEED silver project.
Inventory Services
Perform physical inventory of medical equipment and furnishings
Assess equipment for re-use, refurbishment, disposal or replacement
Confirm asset dimensions, electrical / mechanical service requirements, age and current value
Integrate existing inventory with planned equipment for new construction programs
Assistance with surplus sale, divesture and disposal
Equipment Procurement and Installation
Equipment trials and evaluations
Acquisition timelines
Provide and submit acquisition strategies including lifecycle analysis
Prepare RFP documentation for equipment and furnishing procurement
Issue Purchase Orders, arranging deliveries and warehousing
Review shop drawings, inspect delivered equipment, progress payment submissions
Coordinate with vendors concerning security passes and gate clearances
Radixos has demonstrated competency, insight and experience working with:
Phased design construction
Design / Build construction of Correctional Acute Care Facilities
Alternative Financing Programs, as they relate to Correctional Healthcare construction projects